About Us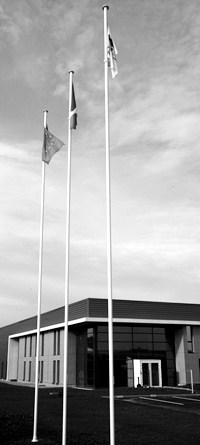 Since January 2009 Automa-Tech™ became Altix.
After purchasing Automa-Tech™ Advanced Technologies assets and the registered trade mark Automa-Tech™, Altix continues to provide high quality photolithography and Direct Imaging equipment for different industries.
Altix is recognized as a world leader for semi-automatic or automatic contact imaging systems and versatile Direct Imaging (maskless) for different markets segments, such as :
Printed Circuit Board (PCB)
Flexible Printed Circuit (FPCB)
IC Substrate (IC)
Metal Etching (ME) or Photo Chemical Milling (PCM)
Photovoltaïcs/Solar (PV)
Touch Panel (TP)
The company offers 2 product lines: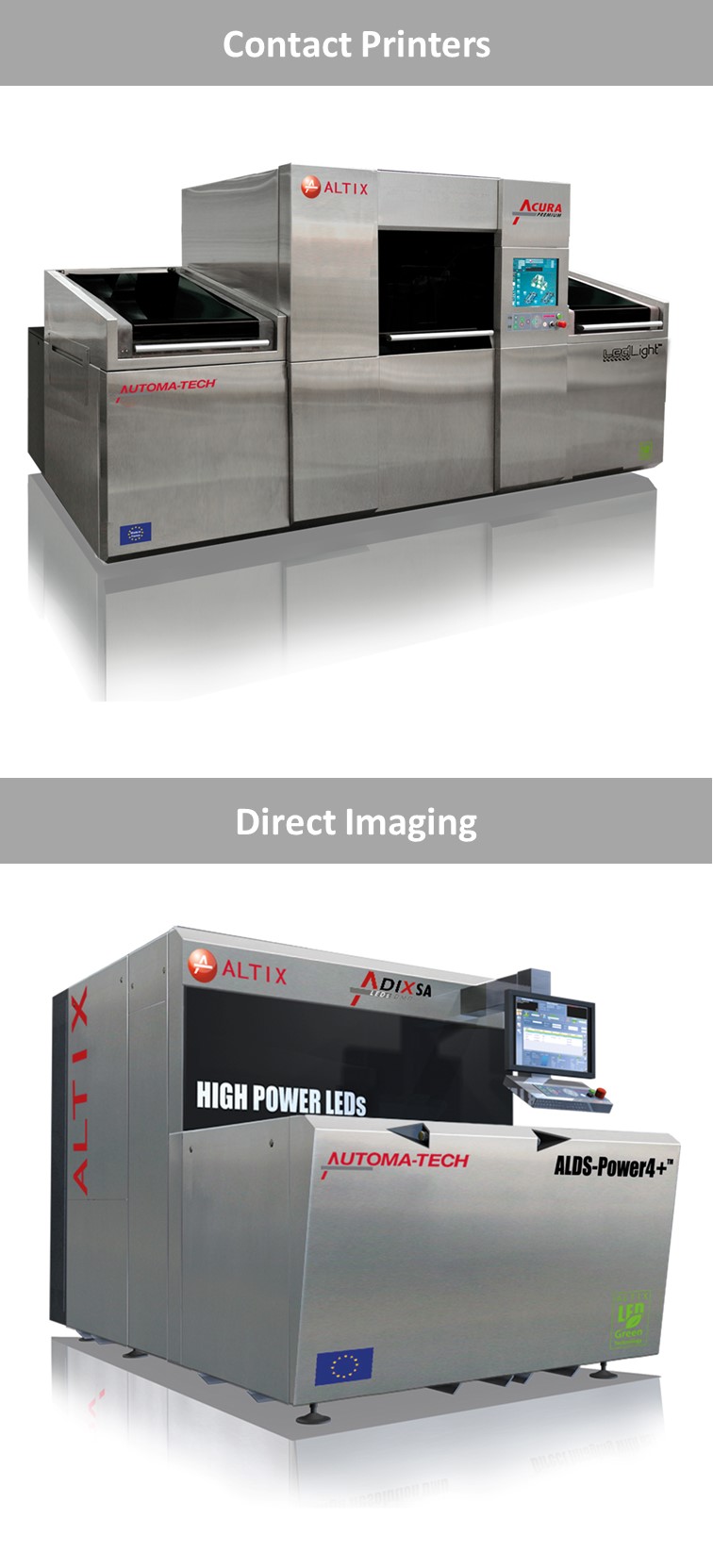 Contact Printers
Acura, Fully-Automatic double sided exposer, dedicated to rigid and flex sheet to sheet process automatic double sided exposer

AcuReel, Fully-Automatic for Roll to Roll process
Direct Imaging
Adix SA, Semi-Automatic Direct Imaging with high power UV LEDs and DMDs based equipment

Adix CS/F, Compact - Island of Automation with Fully Automatic Double Side & Compact Standardized / Flip

Adix PT/F, In-Line Automation with Fully Automatic Double Side & Pass-Through / Flip

Adix RtR, Fully-Automatic for Roll to Roll process
The two ranges can handle all PCB processes: Innerlayers, Outerlayers, Soldermask (PSR).
Furthermore, Altix provides worldwide technical assistance and service support through its Customer Service organization along with Agents & Distributors.
Altix R&D, Manufacturing, Sales & Services organization is located in Val de Reuil France with branches in USA & China.